No, me either.
Haven't even taken the photos yet.
My friend,
Kristina
, can help us though....
She's a finalist in the Becky Higgin's Holiday Card contest!!! What????
Now I need to ask you a super quick favor – if you could, would you go to Becky's Facebook page
HERE
and click on the post with the Top 25 card submissions and vote for hers? This is her design: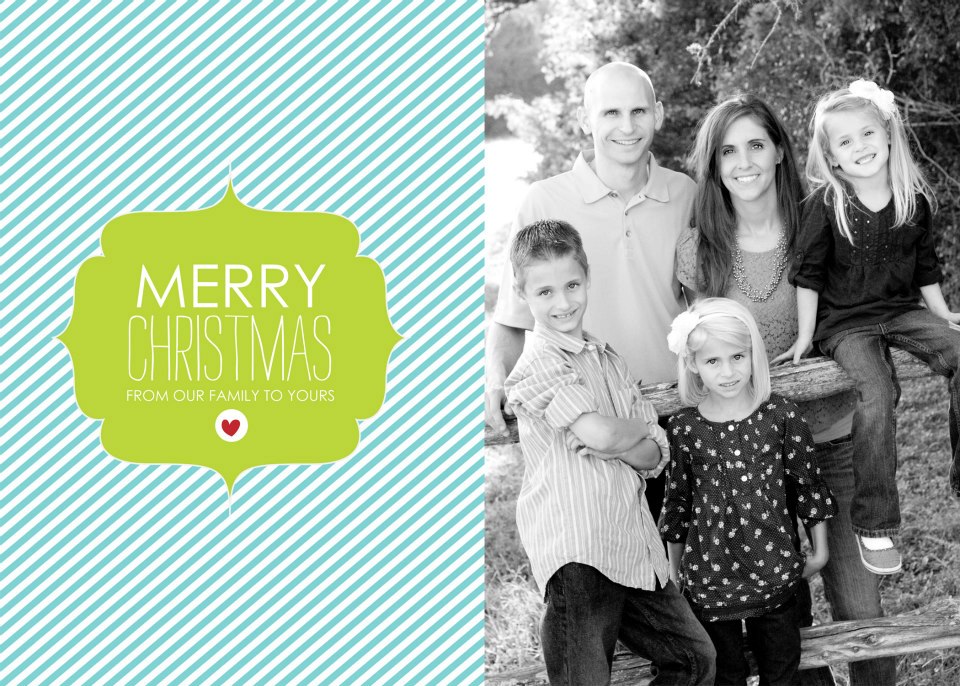 So if you could scroll through until you see hers and click
LIKE
that would be awesome! Plus if she wins, we get to use her design on our cards for free-sweeeeet!